1 event,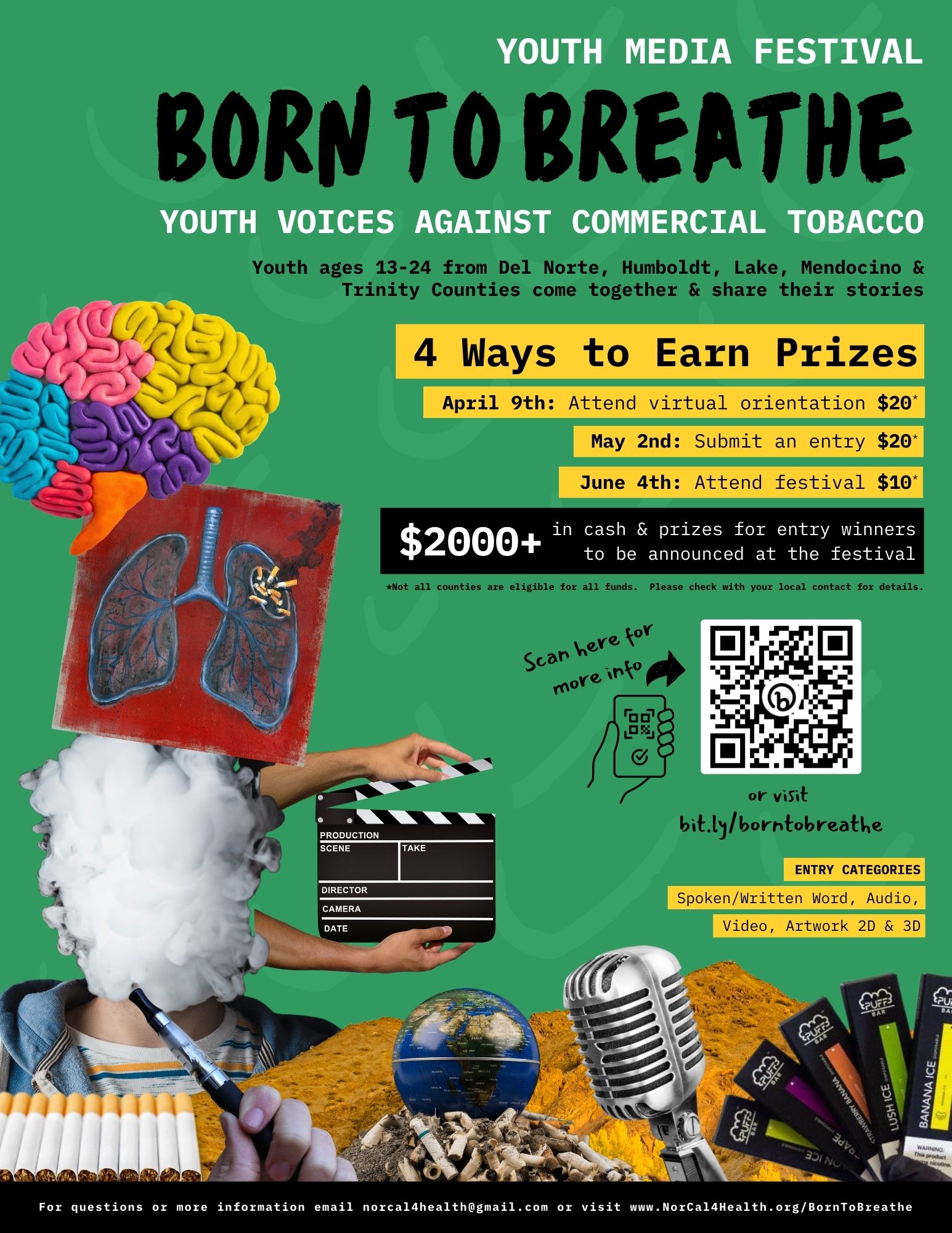 May 2nd: Submit an entry June 4th Attend Festival www.norcal4health.org/borntobreathe
1 event,
Museum Member Swap Weekend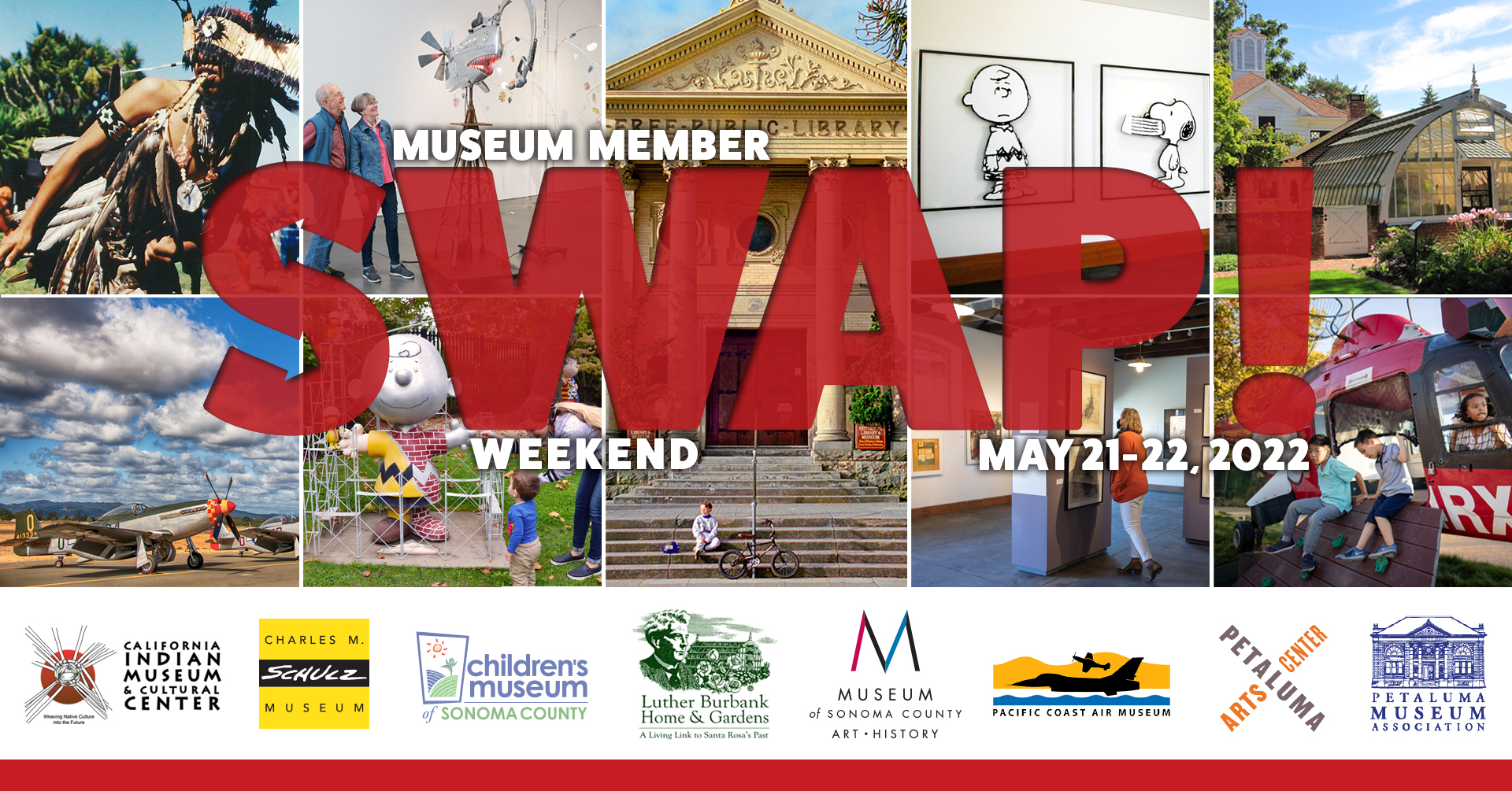 All current members of the Children's Museum of Sonoma County will be given reciprocal free entry for the entire weekend to the museums listed below. This offer is valid for up to 4 people per membership. Grab a friend and go museum hopping! Participating Museums California Indian Museum & Cultural Center Charles M. Schulz Museum and Research Center Children's Museum of Sonoma County Luther Burbank Home & Garden Museum of Sonoma County Pacific Coast Air Museum Petaluma Arts Center Petaluma Historical Library/Museum Event Specifics Each museum is offering free admission to members from all participating museums for the weekend, with up to four guests, which applies to all membership levels. The member benefits for the weekend include admission only; no additional member discounts will apply to events, classes, or store purchases.
1 event,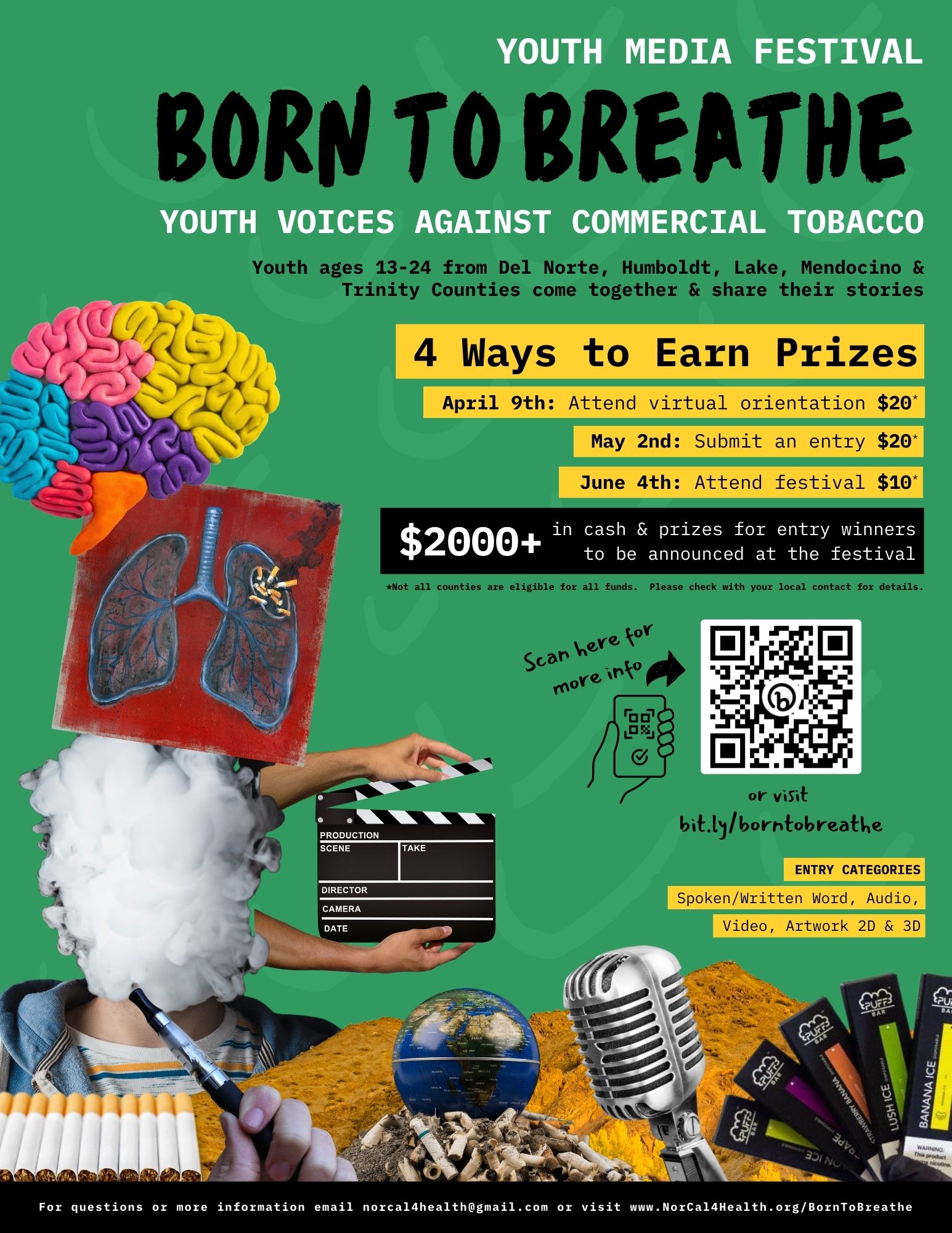 June 4th Attend Festival www.norcal4health.org/borntobreathe
Feedback
Please send any updates to posted events, missing information and corrections using the form below. Please attach any flyers or documents:
Or feel free to call with any Event changes/corrections: (707) 579-3004