Tobacco Prevention Project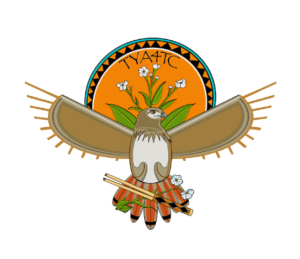 TYA4TC Project Service Area: 
Lake County
Mendocino County
Sonoma County
GOAL:
Reduce Native Peoples' exposure to secondhand smoke (SHS), thirdhand smoke (THS) from commercial tobacco products and marijuana.
OBJECTIVE:
Reduce smoking of commercial tobacco products (including e-cigarettes) and marijuana in Native homes.
RESULT:
Native households will receive culturally-tailored, CIMCC Native Smoke-Free Home support, and follow-up.
ACTION REQUESTED: 
SUPPORT SMOKE-FREE HOMES IN YOUR TRIBAL COMMUNITY.
IDENTIFY A TRIBAL MEMBER TO SERVE ON THE PROJECT ADVISORY COUNCIL.

Introductory Video by the Tribal Youth Ambassadors for Tobacco Control

Note: This video is password protected. For access, please email cimcc.interns@gmail.com