Two-Spirit Powwow: A BAAITS Documentary
January 30 @ 7:00 pm

-

9:00 pm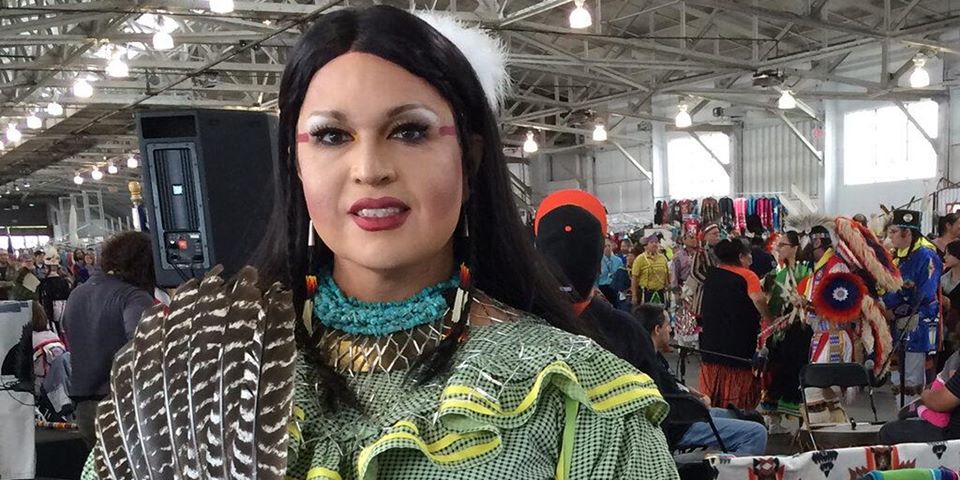 Filmmaker Rick Bacigalupi and BAAITS Bay Area American Indian Two Spirits board member Miko Thomas (aka Landa Lakes) will present "Two-Spirit Powwow" (2019), a new documentary that follows the evolution of the annual powwow from its modest inaugural event seven years ago to the huge powwows of recent years held at the Cow Palace and Fort Mason Center in San Francisco. Bay Area American Indian Two Spirits, the sponsor of the powwow, is an organization committed to activism and service for Two-Spirit people and their allies in the San Francisco Bay Area.
Attending the powwow is a pioneering act of resistance for the many LGBTQ Native American and Two-Spirit people who still face prejudice and stigma in their communities. The film documents how the powwow's organizers adapt and transform conservative powwow protocol to celebrate queer-positive identities. The film was produced in association with the GLBT Historical Society.
SPEAKERS
Rick Bacigalupi is an Emmy Award-winning independent producer who has worked in Bay Area video and television for over 20 years. His company BaciPix specializes in documentary-style video for nonprofits addressing social justice and the environment.
Miko Thomas ( aka Landa Lakes) is a Chickasaw artist, performer and activist located in San Francisco. Landa has been a member of the board of BAAITS since 2001 and is one of the founders of the annual Two-Spirit Powwow.
Feedback
Please send any updates to posted events, missing information and corrections using the form below. Please attach any flyers or documents:

Or feel free to call with any Event changes/corrections: (707) 579-3004