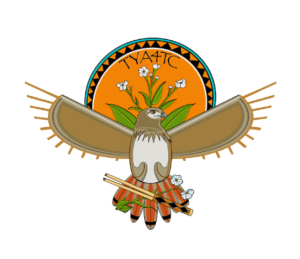 Goals
The overall goal of CIMCC is to create culturally relevant tobacco prevention tools and education to support our community in moving away from commercial tobacco use and back to traditional tobacco use. Our focus with this project is to support the needs, health and wellness of our tribal communities.
Culturally-relevant Commercial Tobacco Prevention Education
By the end of the five-year Project, 300 Native households (100 in each County) will receive culturally-tailored, CIMCC Smoke-free Home Assistance, and at a three-month follow-up, 30% (90 households) or more will report creating a smoke-free home as evidenced by self-report at the three-month follow-up call.
Tribal Youth Ambassadors for Tobacco Control Project aims to reduce Native Peoples' exposure to secondhand smoke (SHS) and thirdhand smoke (THS) from commercial tobacco products and marijuana. The Project is funded by the California Department of Tobacco Control, Reducing Tobacco-Related Disparities in American Indian and Alaska Native Communities.
"What is secondhand smoke?"
When a person smokes near you, you breathe secondhand smoke. Secondhand smoke is the combination of smoke from the burning end of the cigarette and the smoke breathed out by smokers. When you breath secondhand smoke, it is like you are smoking." – The Health Consequences of Involuntary Exposure to Secondhand Smoke: A Report of the Surgeon General (2006) at https://www.hhs.gov/sites/default/files/secondhand-smoke-consumer.pdf
CDC Tips from Former Smokers – Nathan M.

"What exactly is thirdhand smoke?"
The short answer: Thirdhand smoke is the chemical residue that's left behind on clothes, skin, furniture, walls and other surfaces after someone smokes. The particles in thirdhand smoke are toxic to humans, especially children" – Thirdhand Smoke Resource Center at https://thirdhandsmoke.org/about/what-is-ths/
The Dangers of Thirdhand Smoke Exposure

Thirdhand Smoke (Nemours Kids Health)

SHS and THS are produced by cigarettes, cigars, cigarillos, e-cigarettes and other commercial tobacco products and marijuana.
The US Surgeon General warns that NO AMOUNT of secondhand smoke is safe.
With almost 52% of Native adults and in California exposed to secondhand smoke and about 54% of Native youth exposed to secondhand smoke or vape it is very important to increase Native Peoples' safety from these health hazards.
Social Norm Changes for Smoke-free Native Homes
The Project focuses on reducing smoking of commercial tobacco products (including e-cigarettes) and marijuana in Native Peoples' homes in Sonoma, Lake and Mendocino Counties. Toward this end, the Project assesses and addresses Native Peoples' risk factors for smoking commercial tobacco and marijuana, including historic trauma. It encourages Native strengths and offers pathways to resilience and wellness, including the sacred, ceremonial and everyday use of traditional knowledges, medicines and practices.
Trauma-informed and Strengths-based Approach

The Tribal Youth Ambassadors for Tobacco Control Project acknowledges how historical and contemporary events, government policies, and other traumas have interfered with Native Peoples' relationships with sacred/traditional tobaccos.
• Genocide
• Slavery
• Sexual Violence
• Dispossession of Homelands
• Pandemics
• Natural Resource Extraction and Destruction
• Monocultural Agriculture
• Legalized Massacre
• Boarding Schools
• Termination
• Relocation
• Theft and Removal of Children
• Adverse Childhood Experiences (ACEs)
• Domestic and Intimate Partner Violence
• Missing and Murdered Relatives
• Gender Violence
• Homophobia
• Systemic Racism
• Stereotyping and Micro-aggressions
• Natural Disasters
• Poverty
• Food Insecurity
• Homelessness
As "exposure to traumatic events yields a significant increase in the odds of lifetime regular smoking", Native Peoples may use commercial tobacco to cope. Almost 32% of American Indian adults in California are smokers.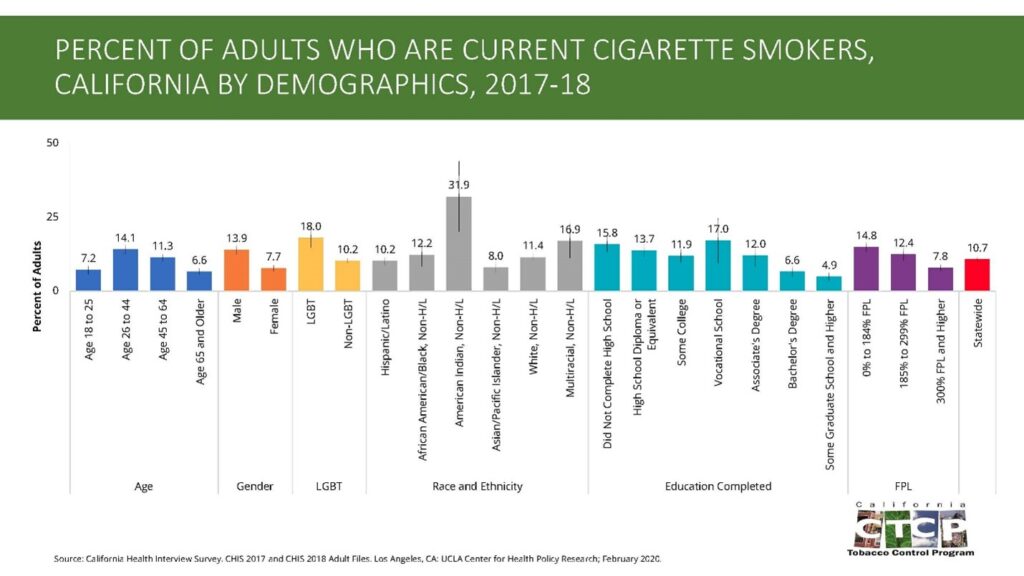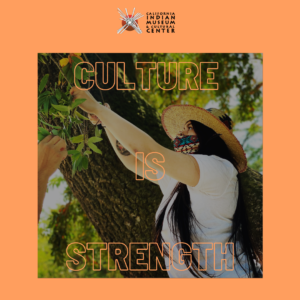 The Project strives to increase awareness of and build knowledge about the traumas and stressors associated with commercial tobacco use in Native Peoples and promote community wellness by asserting the natural strengths in Native Peoples and communities and reinforcing their readiness to make change.
Native Peoples' have a long history of resistance and resilience .
California Indian Genocide and Resilience

History of Native California

California Native Perspectives

"It's we who are doing this for ourselves"
Dr. Jeffrey Henderson (Black Hills Center for American Indian Health) discusses taking a strengths-based approach to developing community-based assistance for addressing health inequities in Native communities.
Journeys Along the Good Red Road

Resources:
California Behavioral Risk Factor Surveillance System, 2017. Sacramento, CA: California Department of Public Health
California Student Tobacco Survey, 2017-18. San Diego, CA: Center for Research and Intervention in Tobacco Control, University of California, San Diego
Roberts ME, Fuemmeler BF, McClernon FJ, Beckham JC. Association between trauma exposure and smoking in a population-based sample of young adults. J Adolesc Health. 2008 Mar;42(3):266-74. doi: 10.1016/j.jadohealth.2007.08.029. PMID: 18295135; PMCID: PMC2675188.