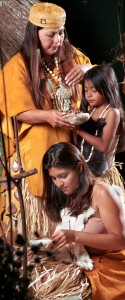 JOURNEYS TO THE PAST FEATURING JACQUE TAHUKA NUNEZ
A tribal descendant of the Acjachemen Nation
Join Us For Our Live Performance at Wells Fargo Center for the Arts!
Santa Rosa, California
October 24, 2012 9:30 am
~
The California Indian Museum and Cultural is partnering with Journeys to the Past to bring you and your classrooms this unique performance.
~
Tickets will be on sale until July 31, 2012 and are $8 per person.
Contact Margarget Colglazier at CIMCC for more details: (707) 579-3004
This project is funded in part by the Native Arts and Cultures Foundation.
Tribal Ambassadors Through Theater Flyer